World Business Experience
Event Agenda
07.00 – 09.00 Registration
09.00 – 09.15 Official opening, acknowledgements of sponsors
09.15 – 09.50 Well-known speaker 1
09.50 – 10.25 Well-known speaker 2
10.25 – 11.00 Well-known speaker 3
11.00 – 11.30 Coffee break – Networking
11.30 – 12.05 Well-known speaker 4
12.05 – 12.40 Well-known speaker 5
12.40 – 13.15 Well-known speaker 6
13.15 – 14.15 Lunch break
14.15 – 14.20 Competitions and the lottery
14.20 – 14.55 Well-known speaker 7
14.55 – 15.30 Well-known speaker 8
15.30 – 16.00 Discussion panel
16.30 – 17.00 Coffee break – Networking
17.00 – 18.40 Gary Vaynerchuk – Superstar speaker
18.40 – 18.50 Official ending
27TH SEPTEMBER WARSAW
Centrum Targowo Kontresowe
"Global Expo"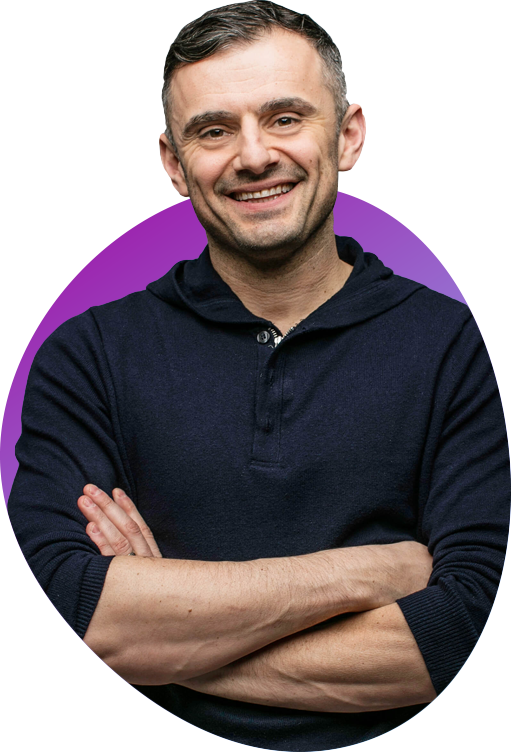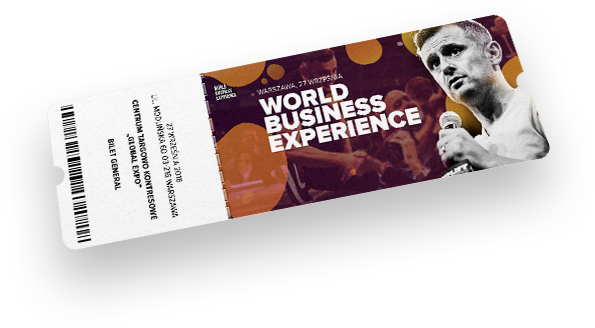 1 VIP Admission Ticket

Access to the Networking Zone

Conference Materials

All Day Coffee Break

Lunch

Meeting with Gary at the after party and signed copy of the book

Photo with Gary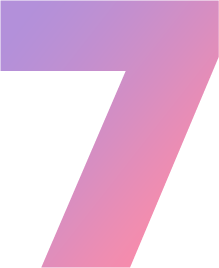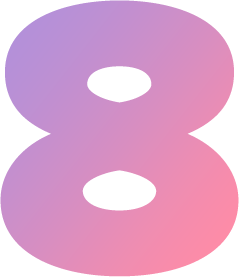 TOP-NOTCH BUSINESS NERWORKING
It is an excellent chance to turn your contacts into profits. The target group of the event guarantees that you will find common "bridges" connecting various businesses.
The largest concentration of Decision-makers, Executives, CEOs and Business Owners per square meter. Join the group of more than 1600 participants, making this event one of the largest ones bringing together the Practitioners.
BUSINESS VISION OF THE FUTURE
It is an attempt to come up with answers to many important questions, including what will business look like in the 21st century? Is this the time for your company to downsize (reduce the costs) and make a shift to technological solutions? What kind of technology are giants like Facebook and Google developing and what is that your competition will soon have access to? Where are the areas of the blue ocean? Are turquoise organizations the future, is there something more? What technologies are employed by the most effective brands in the world to develop their business? These are only some of the questions that we are going to ask our speakers.
AND WHAT IS IMPORTANT

Do you sometimes feel burnt-out/fatigued/under pressure to constantly search for solutions that will ensure your competitive advantage? During the meeting you will gain the motivation and inspiration for your actions. Gary, like no one else, takes pride in the ability to motivate instantly and make people realize why it is worth taking action NOW, no matter what level you are currently at.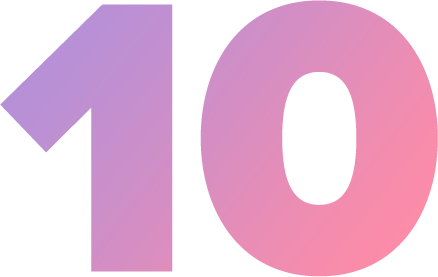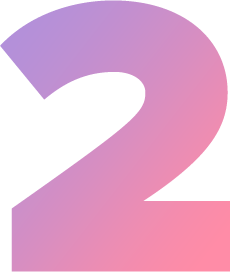 ACTIONS NOT WORDS!

Presentations on their own can prove inspiring, even captivating, but if they fail to support tangible effects, their value is practically negligible. That is why we select our speakers most meticulously so that we can guarantee that your time is the time well invested.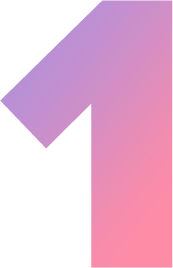 WHY IS PARTICIPATING IN THE WORLD BUSINESS EXPERIENCE
A MUST-HAVE AND THE BEST POSSIBLE OPTION AVAILABLE ON THE MARKET?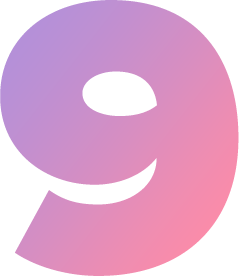 GARY VAYNERCHUK LIVE
This is the only opportunity in this part of Europe to meet one of the most influential businessmen in the world. He is a serial entrepreneur, the CEO and co-founder of VaynerMedia, a full-service digital agency servicing Fortune 500 clients across the company's several locations all over the world.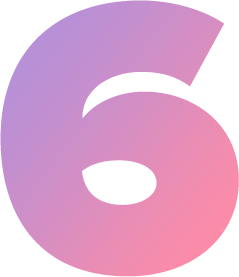 WORLD-CLASS ORGANIZATION

Milewski & Partnerzy is famous for organizing the largest and the most prestigious events in Poland. You can rest assured that the event will be worthwhile.

100% TIME DEDICATED TO STRATEGIES AND EFFECTS!
First deliver value is a fundamental principle of the superstar of the event Gary Vaynerchuk. We fully subscribe to this view, therefore the specific presentation time does not allow for any self-promotion but for presenting the value and hands-on knowledge that will be of use for the participants.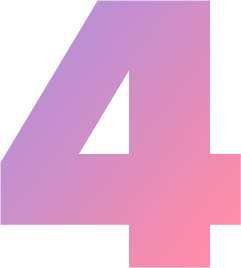 100% BRAND NEW PRESENTATIONS THAT HAVE NOT BEEN DELIVERED ANYWHERE ELSE
It is an utter waste of time for you watching the same presentations of even the best of the best Speakers? During The World Business Experience everything that you see will constitute a BRAND NEW EXPERIENCE.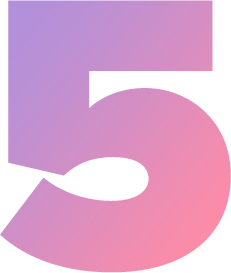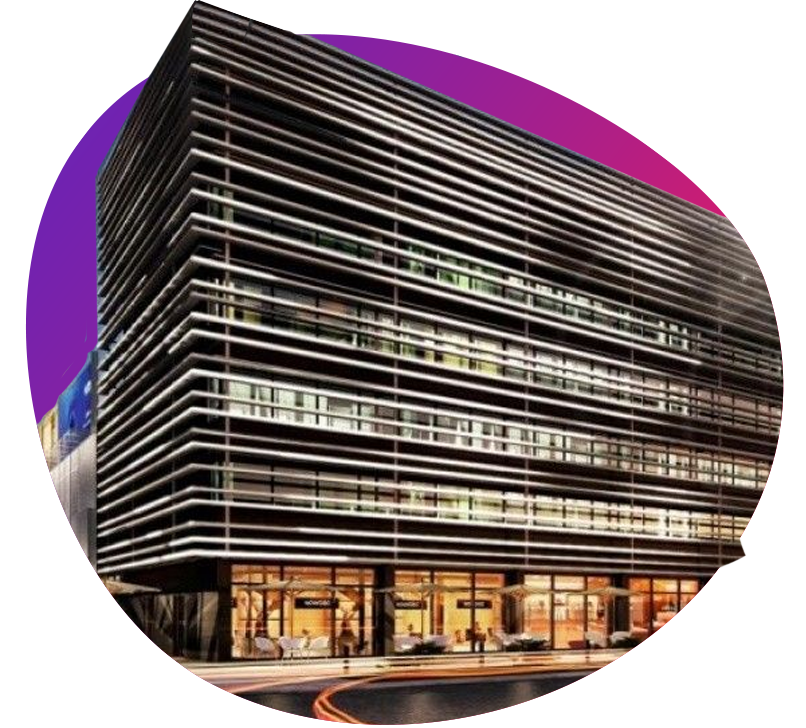 VIP TICKET
(limited number of tickets)
100% SPEAKERS ARE SEASONED BUSINESS PRACTITIONERS!

The speakers are the practitioners who have proven that the strategies and solutions which they are going to share are being personally applied by them in their businesses, thus ensuring multi- million revenue and growth by 20% at minimum year on year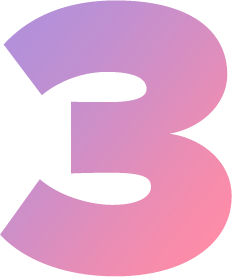 A millionaire, serial entrepreneur,
one of the most influential businessmen in the world.
He was born on 14th November 1975. He is an entrepreneur, the founder of VaynerMedia – one of the best marketing agencies in the USA (which generated $ 100 million in profit last year!) and the creator of popular YouTube channels such as WineLibraryTV or #AskGaryVee. He is also the author of several best-selling books. For many years he has been helping international companies to be successful in the world of social media. He made a name for himself thanks to his pioneering approach to promoting his business and his brand. He shows what running a business really is, without beating about the bush. Gary is well-known for being able to create highly engaged Internet communities by means of tools such as Facebook, Snapchat, Twitter or YouTube. By many he is believed to be a genuine marketing and business genius.

Vaynerchuk invests in innovations as an "angel investor" and he also advises to enterprises such as, among others, Uber, Birchbox, Facebook, Twitter and Tumblr. He is a keynote speaker on a regular basis at global conferences dedicated to entrepreneurship and technology.
World Business Experience is an international event, during which business practitioners join forces to achieve one PARAMOUNT GOAL – TO EDUCATE AND CONVEY KNOWLEDGE from genuine PRACTITIONERS thanks to which the participants will be able to initiate changes in their business and in their life, which will prove to be the catalyst for growth and
boosting the financial results.

We invite you on a business trip into the future where innovative solutions are applied by the most effective practitioners in all the areas that are critical to success.

Discover all the latest trends, strategies, tools in the realm of marketing, social media and sales, which will definitely increase your ROI and which will prove instrumental in automating the processes of customer acquisition and service.

The meeting is addressed to Entrepreneurs, CEOs, Organization Leaders, Top Managers, Executives.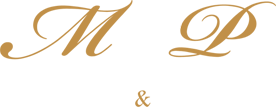 1 General Admission Ticket
Access to the Networking Zone
Conference Materials
ul. Modlińska 6D
03-216 WARSAW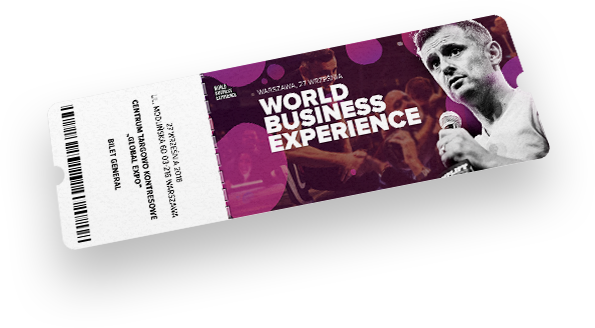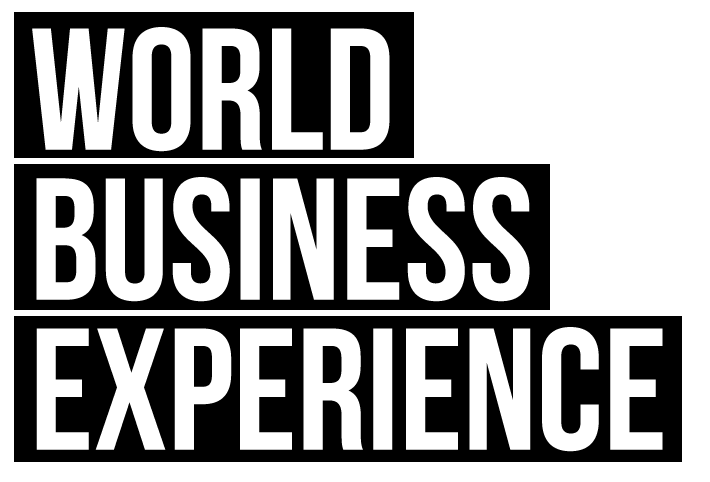 Our Special Guest – the world famous millionaire and serial
entrepreneur Gary Vaynerchuk, the founder of VaynerMedia