*We send the tickets within max 14 days after booking the payment.
FORESEE THE FUTURE
Stay ahead of the game by keeping your finger on the pulse of what's happening behind the scenes in the business world. You'll discover answers to questions like: What will business look like in the 21st century? Is now the time to reduce costs and switch to technological solutions? How can I take advantage of what Facebook and Google are doing next? How do big companies harness technology? And more.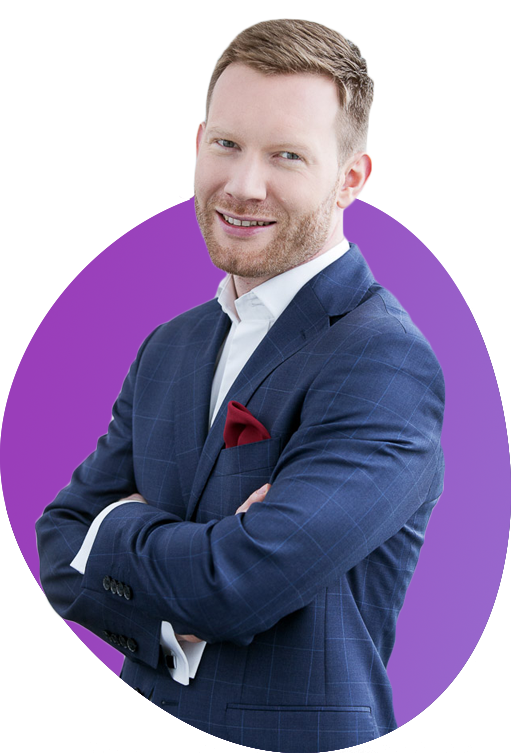 Serial entrepreneur, investor.

He came a long way from zero to... massive debts, learned his lessons and became an investor and a happy man.

Founder and CEO of firms in law, financial and tourism industries. He runs a company in textile industry, and makes real estate investments .

Net worth of his firms and transactions are counted in millions PLN.
He unite his activities in traditional businesses with internet marketing.
Thousands of satisfied customers use his solutions.
He always looks at a large scale, and his practical experience in different industries gives him an option to look at a different angles and immediately translate it to results.
STAY INSPIRED AND MOTIVATED
Do you sometimes feel burnt-out/fatigued/under pressure to constantly search for solutions that will ensure your competitive advantage? During the meeting you will gain the motivation and inspiration you need to take your business to the next level. We can all watch videos and listen to podcasts but do you know how to be permanently fired up and energised for success? Gary is one of the best in the world at tackling this question and he'll give you practical, actionable tips to push your life and business to another gear.
Small changes producing immediately great results. Marketing technologies in the 21st century.
08:00 – 09:00 Registration
09:00 – 09:10 Official opening, acknowledgements of sponsors
09:10 – 09:40 Rahim Blak

09:45 – 10:15 Paweł Danielewski


10:20 – 10:50 Will be anounced
10:50 – 11:05 Coffee break – Networking
11:10 – 11:40 Marcin Osman


11:45 – 12:15 Peter Szabo
12:20 – 12:50 Will be anounced
12:55 – 13:25 Piotr Bijański
Technologies of building your own personal brand.
13:25 – 14:25 Lunch break
14:25 – 14:35 Competitions and the lottery
14:35 – 15:20 Melanie Nelson



15:25 – 15:55 Daniel Kędzierski


16:00 – 16:30 Discussion panel
16:35 – 17:05 Cezary Lech


17:05 – 17:25 Coffe break - networking
17:30 - 18:00 Robert Gryn
18:05 – 19:35 Gary Vaynerchuk
19:35 – 19:45 Official ending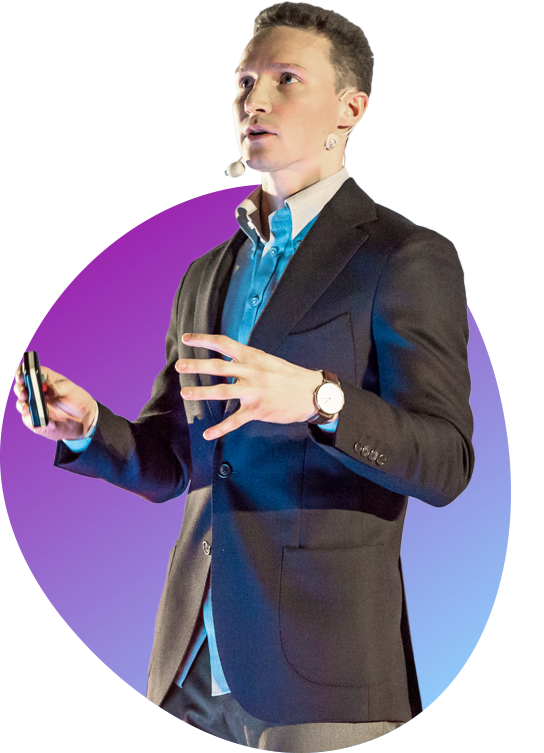 The CEO of OSMPOWER.pl, author of 4 books, sales practitioner, publisher of bestsellers by Gary Vaynerchuk in Poland.

In his presentations he always provides 100% practice, zero theory. He specializes in "acting here and now with whatever you have", and his largest asset is effectiveness.

He promotes the hustler attitude and the economy of gratitude. An active and passionate video content creator. He has conducted over 200 webinars and several hundred Facebook lives in which he shares his knowledge and experience in sales, marketing and self-publishing. Thanks to his self-publishing courses, over 50 books have been published. He abides by the motto "read and act!"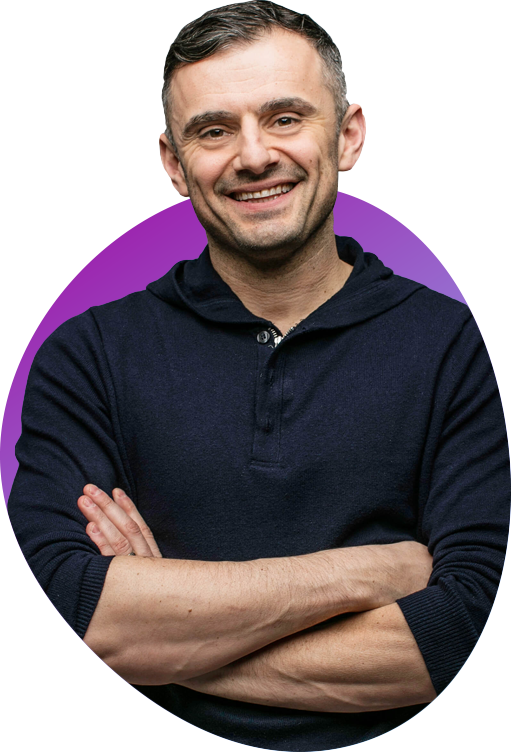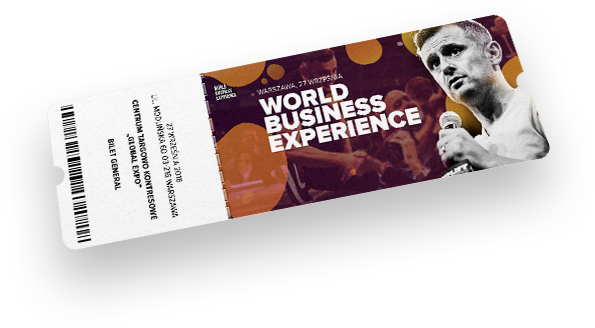 1 VIP Admission Ticket

Access to the Networking Zone

Conference Materials

All Day Coffee Break

Lunch

Meeting with Gary at the after party and signed copy of the book

Photo with Gary
Best-known motivational speaker of Hungary; according to Brian Tracy he is one of the best motivational speakers in the world today

Motivational speaker, trainer, and the author of the Hungarian national bestseller Get Out Of Your Own Way. At the beginning of his twenties he was homeless, then he had worked as a ditch digger, waiter, then with hard, persistent work he has become a leader of more than 1500 people at a big multinational company. Leaving that he established his own company focusing on making people's life easier by sharing his own experiences and acquired knowledge through his speeches and (nearly a hundred thousand copies sold) books with tens of thousands of people. In the last few years he has built a company in Hungary with a revenue higher than 1.5 million dollars. With more than 300 000 Facebook likes he is the single most followed public person in the self-development niche in Hungary.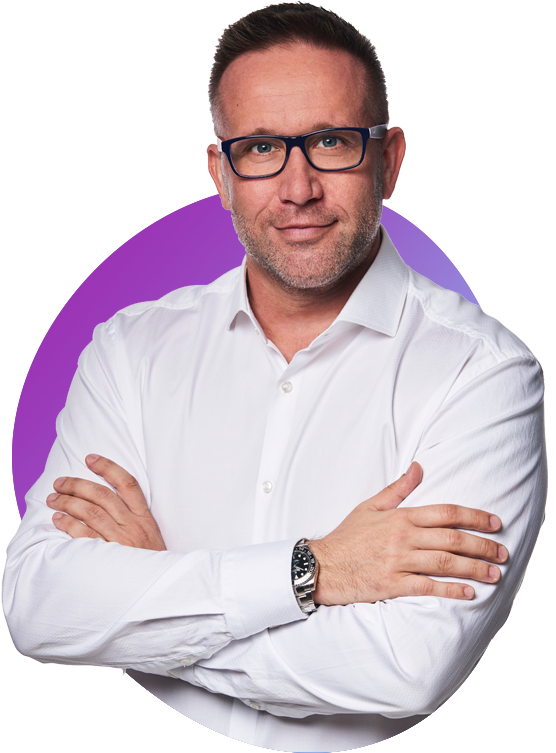 Unstoppable Business! Your business is only as good as you. Learn to master the common denominator of all your success and failures.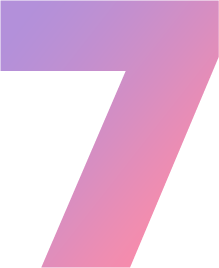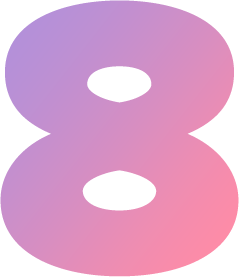 TOP-NOTCH BUSINESS NERWORKING
Who you know is just as important as what you know. This is an excellent chance to turn your contacts into profits. The target audience of this event guarantees that you will find like-minded individuals to connect with from various businesses and backgrounds. You might even meet your next business partner! With over 1600 attendees, this is one of the largest gatherings of decision-makers, C-level executives and entrepreneurs in Europe.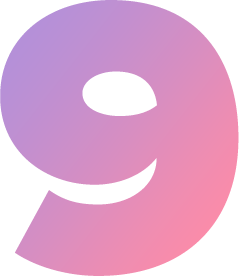 World Business Experience is an international event, during which business experts join forces to achieve one crucial, common goal – educating and imparting knowledge as genuine practitioners to a hungry, ambitious audience. Attendees will walk away with practical, actionable tips to initiate positive changes in their businesses and personal lives, resulting in unprecedented financial growth.

We invite you on a business trip unlike any other, where real innovative solutions are laid out for you by experienced industry leaders who have been there and done it. You will discover how to develop your business in areas which are absolutely critical to success.

Learn about all the latest trends, strategies and tools in the realm of marketing, social media and sales. Go home with confidence, knowing how to increase revenue and save time by automating and streamlining your customer acquisition and service delivery processes.

This business extravaganza is exclusively aimed at Entrepreneurs, Organization Leaders, Managers and C-level Executives.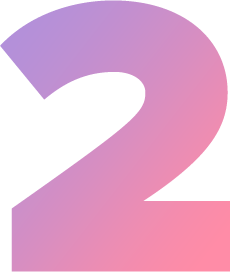 ACTIONS SPEAK LOUDER THAN WORDS!
Presentations on their own can prove inspiring, even captivating, but if they fail to cause real, tangible results their value is practically negligible. That is why we have a meticulous speaker selection process ensuring value and guaranteeing your time is
well invested.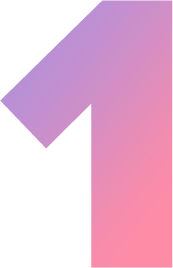 WHY IS THE WORLD BUSINESS EXPERIENCE
AN UNMISSABLE EVENT?
Business, bankruptcy, satisfaction or how to start with 1 500 000 PLN debt and create your own small empire
According to the ranking, Brief is one of the 50 most creative
in business in Poland.

Being only 18 years old, he sold his first innovation to Wargön Alloys, and as a 20-year-old he became the youngest Innovation Consultant in the Swedish state-owned company ALMI Företagspartner. In 2006, he co-founded KYAB AB, which develops innovative solutions for measuring energy use in buildings. In 2008, Lech Kaniuk received his first patent for an innovative microwave cover.

Kaniuk was also a member of the supervisory board of Listonic, the company that created one of the largest listing apps in the world. Since 2013 he has been investing in several businesses as a Business Angel like; iTaxi, the most popular taxi ordering application in Poland in which he joined 2016 to become the CEO (currently a Supervisory Board Member). He has also started several profitable businesses, from Coffee Companies like Bean & Buddies to Real Estate companies like JLS Property.

Today, Lech Kaniuk is a active Angel Investor and entrepreneur, valued speaker and author of two books.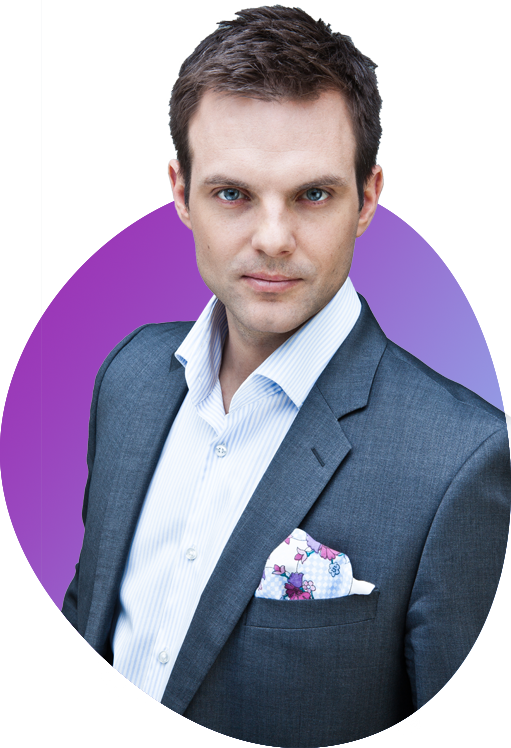 GARY VAYNERCHUK LIVE
You've been amazed by him online, imagine the real life experience! This is the only opportunity in this part of Europe to meet one of the most influential businessmen in the world. He is a serial entrepreneur, the CEO and co-founder of VaynerMedia, a full-service digital agency serving Fortune 500 clients all over the world.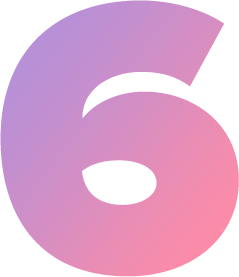 WORLD CLASS ORGANIZATION

Milewski & Partnerzy is famous for organizing the largest and the most prestigious events in Poland. You can rest assured that this event will be unforgettable and you'll walk away with new fire in your belly.
NO SALESMANSHIP, JUST PURE VALUE!
Gary Vaynerchuk always says you should deliver value first before going in for a sale. We subscribe to this view 100% so you can rest assured that our speakers will spend zero time on stage doing self-promotion. They will be delivering gems in the form of value and knowledge for you to use in your business.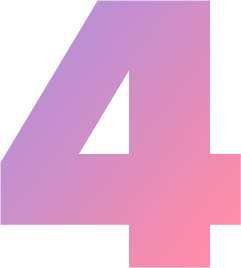 100% NEW AND EXCLUSIVE PRESENTATIONS
It would be a waste of time if our speakers just repeated their previous presentations which you can watch online. We have guaranteed that what you will be treated to is going to be completely original and unheard. During The World Business Experience everything will be a BRAND NEW EXPERIENCE.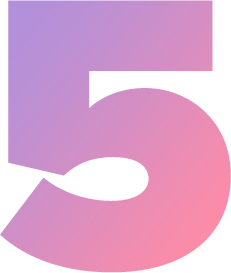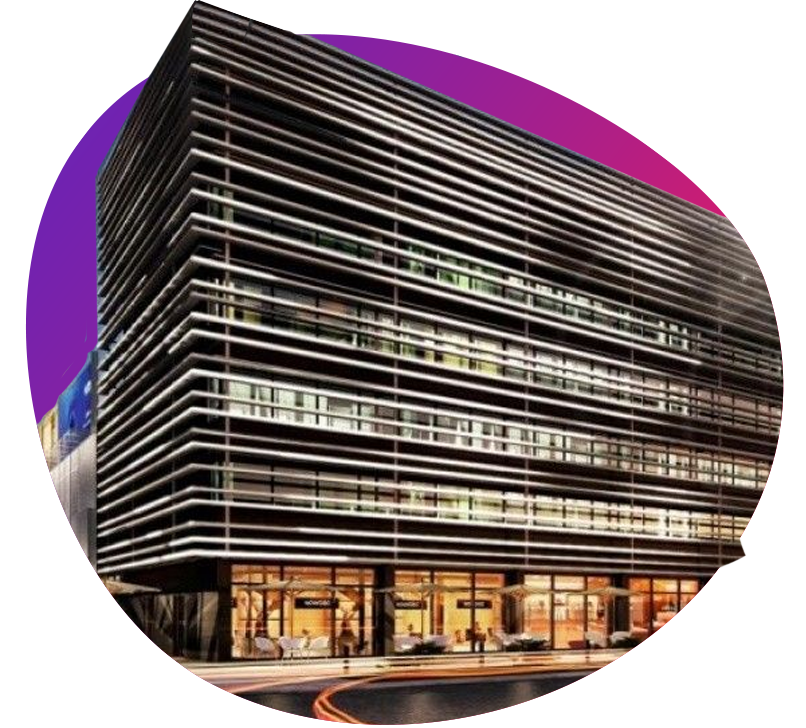 All OUR SPEAKERS PRACTICE WHAT THEY PREACH
The speakers are experienced experts in their fields and real business practitioners who have applied their own advice. The strategies and solutions they share with you are proven first-hand and ensure their multi-million revenue companies grow year on year.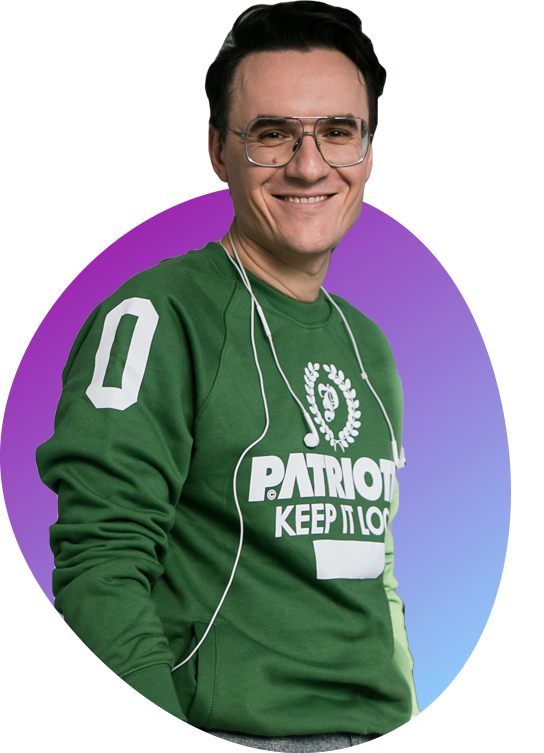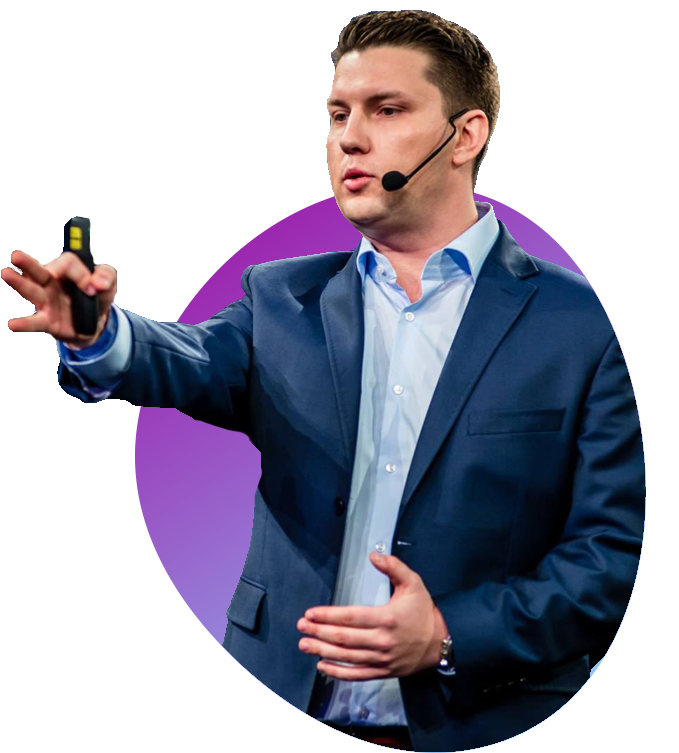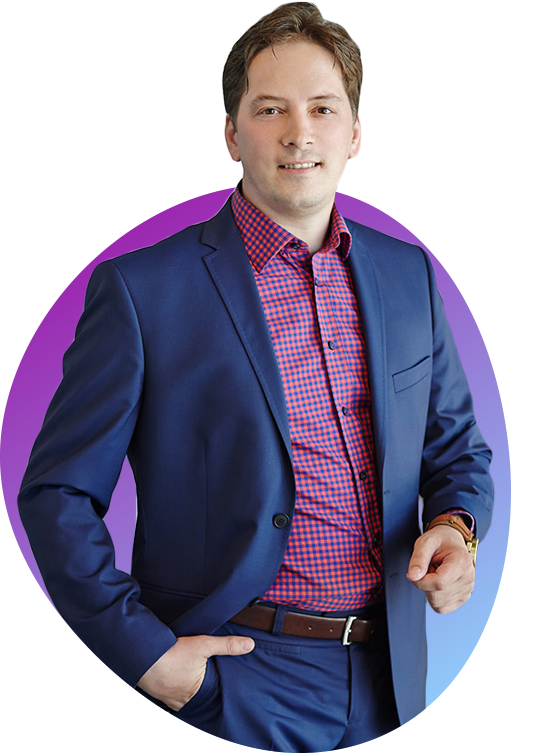 CEO click community - a social media agency employing over 80 social media specialists as well as the CMO and co-founder of edrone system – the first eCRM for e-commerce. He focuses on social marketing, with special emphasis on social employer branding and social CRM. He is also involved in creating start-ups in a SAAS model. A speaker and trainer, he ranks high in conferences and workshops. A graduate of the Faculty of Painting of the Academy of Fine Arts in Cracow and MBA in Lodz, he teaches marketing at MBA in Lodz, social media at the University of Science and technology in Cracow, sales at the Higher Schools of Economics and Computer Science in Cracow and Social Employer Branding at Kozminski University.

An extroverted entrepreneur and active Networker. He loves sharing his knowledge, which is reflected in his films and lectures from the series #UnderstandBusiness. He believes that creating startups is an art.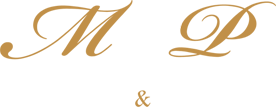 Zero PLN Marketing – economy of gratitude in practice. Practical case study
World Business Experience
Event Agenda
27TH SEPTEMBER WARSAW
Centrum Targowo Kontresowe
"Global Expo"
A businesswoman, technology enthusiast, co-founder and CEO of indaHash.

She started her professional career in PR and marketing. In 2013 she co-founded a multi-channel YouTube network (MCN), LifeTube, which quickly became an indisputable leader in its category in the Central and Eastern Europe (CEE) and in 2016 she sold her shares in the company.

In 2016 she focused on developing indaHash – an international platform for automating cooperation with influencers, which attracts more than half a million influencers from all over the world, and takes pride in over 1.4 thousand campaigns launched on over 70 markets. Within almost two years the company opened 8 offices in 4 continents and it is currently just opening 3 more. indaHash in December 2017 was successful in conducting the ICO, introducing its own cryptocoin indaHash Coin. The ICO successfully attracted more than 13 000 participants from 131 countries and according to the ICO tracker, it was one of the largest ICOs in the world. indaHasg received numerous international awards – among others Accenture Consumer TechAwards, Festival of Media MENA, UK Business Awards.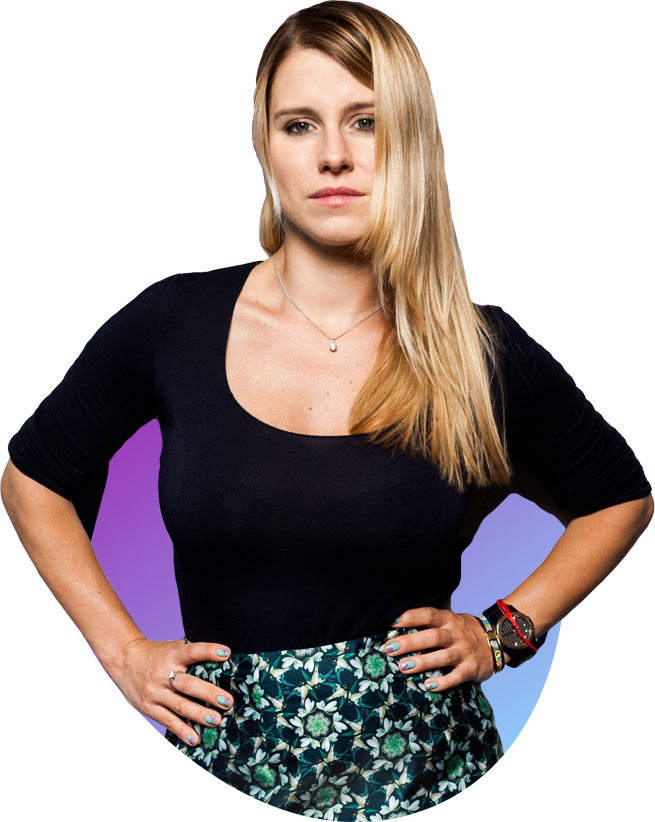 A millionaire, serial entrepreneur,
one of the most influential businessmen in the world.
He was born on 14th November 1975. He is an entrepreneur, the founder of VaynerMedia – one of the best marketing agencies in the USA (which generated $ 100 million in profit last year!) and the creator of popular YouTube channels such as WineLibraryTV or #AskGaryVee. He is also the author of several best-selling books. For many years he has been helping international companies to be successful in the world of social media. He made a name for himself thanks to his pioneering approach to promoting his business and his brand. He shows what running a business really is, without beating about the bush. Gary is well-known for being able to create highly engaged Internet communities by means of tools such as Facebook, Snapchat, Twitter or YouTube. By many he is believed to be a genuine marketing and business genius.

Vaynerchuk invests in innovations as an "angel investor" and he also advises to enterprises such as, among others, Uber, Birchbox, Facebook, Twitter and Tumblr. He is a keynote speaker on a regular basis at global conferences dedicated to entrepreneurship and technology.
How I Earned 15 Million in 3 Years
– Facebook Lead Generation
How I earn 4 mln PLN a year by selling products with video content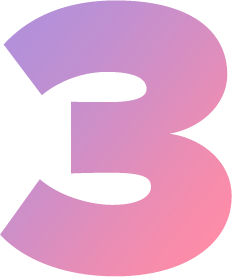 VIP TICKET
(limited number of tickets)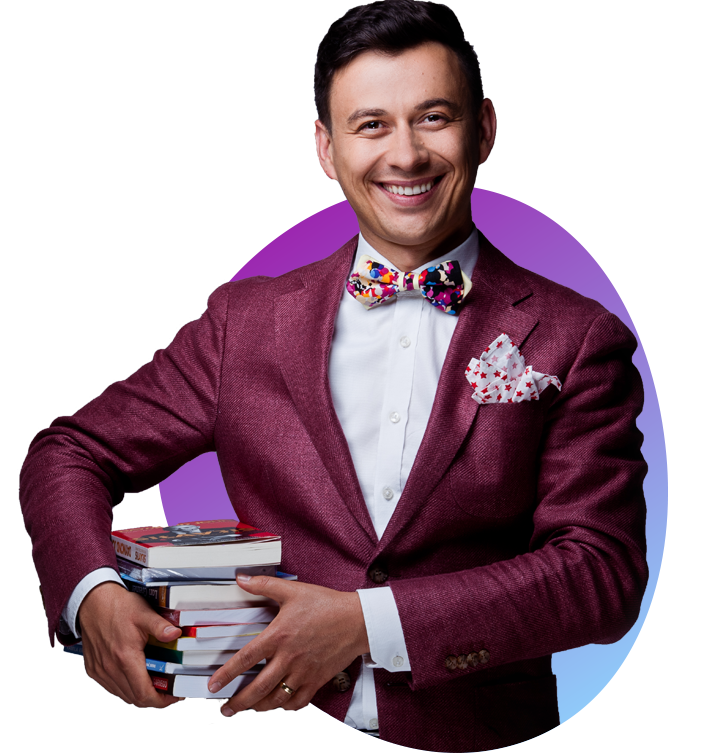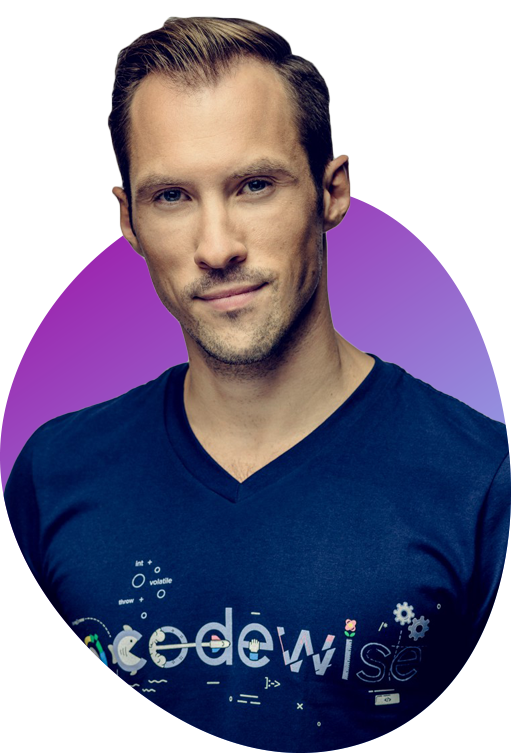 Robert Gryn is the CEO and owner of Codewise, one of the fastest-growing companies in Europe, according to the Financial Times, Statista and Deloitte.

A corporate bureaucracy iconoclast, Robert Gryn has bootstrapped Codewise into a globally successful technology powerhouse that offers AI-powered ad measurement and management solutions. Codewise helps thousands of businesses around the world to track, measure and optimize billions of dollars of advertising spend, boosting their efficiency and ROI like never before.

One of the leading global experts in advertising technology, Robert Gryn is recognized for his deep understanding of the modern ad ecosystem, its strengths, weaknesses and opportunities for improvement. Codewise's award-winning products were personally conceived by Robert when he identified the unmet demand for new-generation solutions among digital marketers, and decided to develop such solutions at Codewise. Robert and his team regularly share their expertise with some of the world's leading media and advertising platforms, helping them to combat ad fraud and protect their customers.
The CEO of sprawny.marketing, for the last 13 years he has been involved in marketing, in particular as regards the topics related to positioning, content marketing and browser-based marketing. He is the publisher of the largest Polish marketing magazine sprawny.marketing and the organizer of the Polish nation-wide series of trainings, which proved to be successful in educating several thousands of people annually.

Cezary is also the initiator and organizer of the gamified conference I<3 Marketing & Social media, which twice a year brings together the best Polish experts and the representatives of the major companies in Poland. A creator of Facebook fanpage dedicated to marketing, followed by more than 78 thousand people. A presenter and journalist of a weekly live program "Marketing Summary of the Week", in which he discusses in detail the key novelties in the field of marketing.
The CEO of FastTony.es - a tool that helps to create effective Facebook Campaigns, optimize your work time, automate processes through signature solutions, numerous integrations with external systems. He is responsible for the product vision, breaking into new markets and distribution. A business-owner with 14 years of hands-on experience. He developed business and marketing strategies and his technological solutions were employed by the companies such as: T-Mobile, DDB Tribal, McDonalds, Starcom. He is a regular speaker at the largest national and international conferences. He has a column on advertising technology in the Facebook ecosystem in Online Marketing magazine. His articles are published in numerous trade journals such as Marketer+, Mensis and others. A trainer, lecturer. Outside work you can meet him at the Gdynia Maritime University, Tischner European University in Cracow, Nicolaus Copernicus University in Toruń, where he is keen on sharing his in-depth knowledge with future entrepreneurs and managers.
1 General Admission Ticket
Access to the Networking Zone
Conference Materials
He is a genuine Internet marketing expert who for the last 5 years has helped his customers to generate over PLN 80 000 000,00 in online sales. By many he is considered to be the top-notch specialist in sales and online marketing in Poland.

"I believe that effective marketing does not have to be aggressive towards customers and it can offer real value to the receivers of our campaigns. I am also convinced that the most critical factor resulting in sales are the actual relations that we will build with our customers and the value that they will receive (for example, in the form of education) before they purchase our product." – Thanks to this highly innovative approach, Paweł was able to generate record sales in a short period of time and build a base of close to 50 000 Readers who leave hundreds of positive comments under every posted video
.
Paweł is a practitioner who conducted and co-conducted the record-breaking marketing campaigns, among other the arrival of Nick Vujcic in Poland (25 000 Participants) and Anthony Robbins in Poznan (8000 Participants) or NAC (4300 Participants).
ul. Modlińska 6D
03-216 WARSAW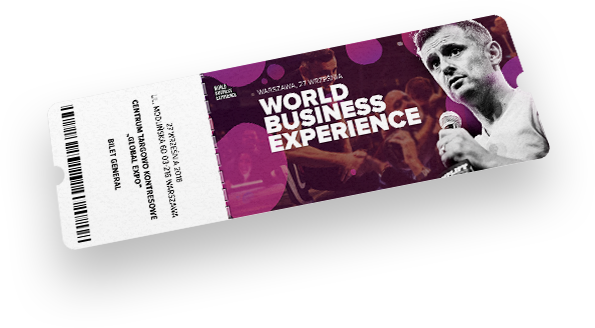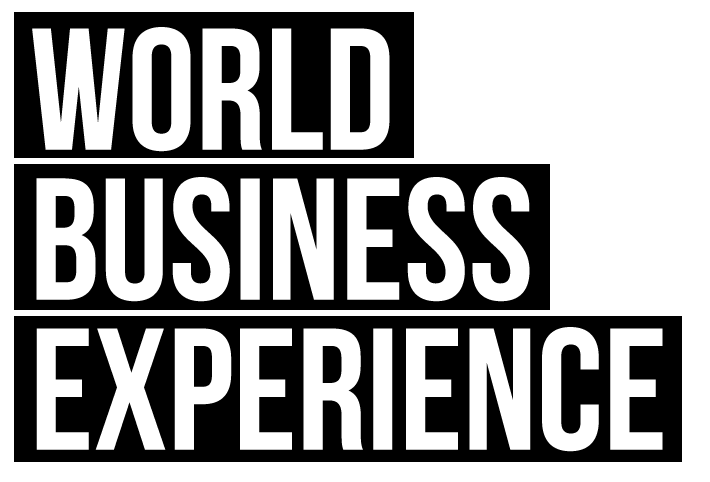 Our Special Guest – the world famous millionaire and serial entrepreneur Gary Vaynerchuk, the founder of VaynerMedia